Comedy Cabana is Myrtle Beach's Only 5 Star Comedy Club for 19 years and running featuring three new professional comics weekly, including names such as Lewis Black, Bob Nelson, Josh Blue, Tim Wilson, Jimmy "JJ" Walker, Jon Reep and many, many more.  Only the best of the best have performed on our stage and they just keep coming! Forget TV see them live at  the beach's #1 hot spot for live comedy, Comedy Cabana.  
Locals & Tourists Favorite Place to Laugh!
Joey Kola has performed for hundreds of thousands of people throughout his career in the US, Canada, England. His high energy, spot on punch lines, and fast delivery assault an audience like a comedic freight train.
You may have seen him on "Rachel Ray Show", "The Tonight Show with Jay Leno", "The Late Show with David Letterman", "Comedy Central Presents: Joey Kola", "The Rosie O'Donnell Show", "Comedy Centrals: Premium Blend". 
He has also made appearances on "Who Wants To Be A Millionaire" with Meredith Viera, "The Apprentice", "Survivor Finales", "The Jane Pauley Show", "Wake Up with Ali and Jack" on CBS, or  "The King of Queens" with Kevin James. He toured many casinos with the cast of the Sopranos as part of their live show "Comedy You Can't Refuse".
Currently you can find him everyday on the "Martha Stewart Show" as her warm-up artist and lovable sidekick and "Late Night With Jimmy Fallon".
See more of Joey at:
Also appearing: Alli Breen & Cooter Douglas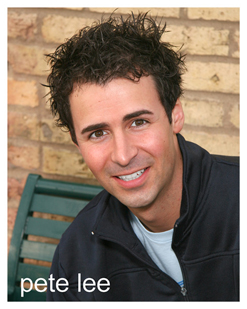 Pete Lee might be the nicest person in New York City, but that's because it's impossible to sound aggressive with a Wisconsin accent. He made his television debut on Comedy Central's Premium Blend. His comedy CD "Gasmoney" plays in regular rotation on XM and Sirius Satellite Radio. He is a regular on The Bob and Tom Radio Show. In 2010, Pete began producing and editing his own shows for the Internet which led to getting his own web show on MSN.com called New York Minute:30.
Recently, he was selected as a semi-finalist on NBC's "Last Comic Standing". His growing popularity placed him 7th out of the top 100 comedians in Comedy Central's "Standup Showdown". Pete also proved that his humor transcends demographic boundaries by winning Country Music Television's "Next Big Comic".
Also appearing: Dougie Almeida & Cooter Douglas
A veteran of the comedy stage, Tommy Blaze has appeared in every gas station, residence, warehouse, farmhouse, hen house, outhouse, and doghouse in the country.
Tommy was series regular on the nightly comedy series The Newz, appeared in the hit show Friends and has starred in the movies Rumpelstiltskin, Me Again, Marriage Retreat, Viewer Discretion Advised and the award winning God's Not Dead.  Some of Tommy's comedy credits include Star Search, MTV 1/2 Hour Comedy Hour, Comic Strip Live and Comedy Central. 
 His comedy is opinionated, thoughtful, controversial and admittedly one sided. If you are married, single, divorced, parents, gay or lesbian, confused, young, desperate, misguided, lost or easily offended then you need Tommy Blaze to straighten you out!
For more video's of Tommy's stand up, check out Tommy's website:
Also Appearing:  Darryl Knight & Cooter Douglas
Chris Barnes has been making his mark on the comedy scene throughout the Midwest, the South, and the East Coast with his storming style of humor. Barnes can be best described as a high-energy comic that will take an audience and keep them laughing as he interprets his experiences of life. Barnes is also the man of many faces; his personality and facial expressions will bring an audience to life. Barnes has worked and laughed with such people as John Mendoza, JJ Jimmy Walker, Andrew Dice Clay, Sinbad, Bill Cosby, and many others. It's no surprise Barnes has become a national headliner, working in such clubs as Dangerfield's in New York City; Rascal's in New Jersey; Zanies in Chicago; Chaplin's in Detroit; Comedy Cafe in Milwaukee; and many others throughout the country.
Also Appearing: Cooter Douglas

Back by popular demand, Richie is a club favorite because he has the ability to appeal to all ages and audiences. He was a writer and regular guest performer on the hit show "King of Queens". He has also appeared on HBO, Comedy Central, Showtime and can be most recently seen in the hit movies "Zookeeper" and "Paul Blart Mall Cop" with Kevin James and "Grown Up's" with Adam Sandler. 
A veteran of standup comedy, Richie is the former owner of Long Island's premier comedy club, The East Side Comedy Club. His stage is where celebrities, Rosie O'Donnell, Jay Leno, Eddie Murphy, Kevin James, and Ray Romano started their standup careers.
Richie also has many writing credits to his name as well as numerous television appearances such as Regis Live, Rosie O'Donnell and The King of Queens.
Also Appearing: Cooter Douglas 
With his improvisational style and astute observations on family, religion, relationships, and current events, he continues to be a favorite among audiences from all walks of life. He has appeared on HBO, Showtime's "Comedy Club Network" , and numerous comedy specials. He can also be seen on "Laffapalooza 2006" on Comedy Central and played the part of Father Cisero in the film "Crossroads." Oliveira also has been a semi-regular on "Army Wives" on the Lifetime network.
This Rhode Island native, currently tours the country as a standup comedian.  He is also a highly regarded actor and writer and can be seen in his one-man show "I'm The Man You Meet Before You Meet The Man You Marry."
Also appearing:  Cooter Douglas
From Las Vegas to ABC to A&E, Frank has traveled the country and the world delivering laugh after laugh wherever he goes.  His unique ability to turn ordinary conversations into hilarious comedy routines has made him a highly sought after act by the nation's top comedy clubs, colleges and corporations.  Frank loves what he does and it shows.  His sharp, original comedic nature and quick wit make him a tough act to follow!
Frank Del Pizzo has been seen on Comedy Central, America's Funniest People, Comedy on the Road, ESPN, among others!  He's opened for national acts such as Dave Chappelle, Drew Carey, Gilbert Gottfried and Sam Kinnison.
​
Natural likability and original jokes are just two of the things that Comedian Mike Green brings to the table.  Mike's infectious enthusiasm and entertaining stories keep crowds in stitches.  He's worked with the likes of Ellen DeGeneres, Tim Allen and Jerry Seinfeld.  He has been the winner of the Las Vegas Comedy Festival and the New York Comedy Expo.  You may also have seen him on NBC's "So You Think You're Funny", Fox, HBO.  
Also Appearing:  Cooter Douglas
With power, energy, voices and yes even words, J Jay Boyd has been described as hilarious, one man sitcom.  Everything J Jay does and experiences has instant potential to become part of his act, and he is the tour guide of the whacky world he perceives he lives in.   He was the hand picked opener and writer for Cable Ace Award Winning stand-up comedian Bob Nelson and on-air sidekick on the nationally syndicated "Joey Reynolds" radio show.  J Jay has been the head writer for Basile, a world-wide touring comedian doing shows in both English and Greek. As a member of "The Comedy Express" improv troupe from Long Island, New York whose past members have included Bob Nelson, Rosie O'Donnell, Dave Hawthorne, Richie Minervini and many other native Long Island improv comics.   An incredibly talented and entertaining comedian, J Jay Boyd puts on a show that will guarantee laughs from everyone!
Check out J Jay on Facebook:
https://www.facebook.com/JJAYBOYD
Also Appearing:  Cooter Douglas